Valentine's Day is the special day to celebrate the love and affection between two people. This day is celebrated on February 14 and is one of the most popular special days in the world and it is celebrated with tremendous enthusiasm in most of the cities of the world. Some couples also exchange rings on this special day to symbolize their romantic love and affection. The day cards are filled with very romantic love quotes, poems, special messages, heartwarming wishes, etc. Many people also exchange marriage proposals on this day as well.
Recommended article: How to get a therapeutic massage on location
On this day, couples in love try their best to find things that would symbolize the romance and wooliness in their relationship. As far as this day is concerned, it becomes even more special and enjoyable for the couples if they are able to stay with each other on this romantic day and spend quality time together. Gifts can be considered to give a mark of respect and love to your loved ones on this day. You could go for extravagant Valentine's Day gifts, Valentine's chocolate boxes and Valentine's flowers. But even better here is a list with the best Valentine's Day gift ideas for 2021.
Banerra Make-up Brushes Set – €79.00
Which lady doesn't like her make-up? This beautiful and luxurious make-up brush set from Banerra is the perfect gift for any lady. Beautifully wrapped, this Banerra set is the ultimate gift set for Valentine's Day which you will be sure you will make your lady happy.
ORDER HERE BANERRA MAKE-UP BRUSHES SET
The Book "The Monk Who Sold His Ferrari" – €9.00

A book it's the perfect gift for every occasion and every person. This book is an inspiring novel that shows a step-by-step approach to living with greater courage, balance, abundance, and joy. A must read for every one and makes a great gift.
ORDER HERE THE BOOK "THE MONK WHO SOLD HIS FERRARI"
Preserved Roses In Heart Shaped Box –

€199.00
Those roses will live for up to 3 years. Roses are the symbol of love and cannot miss from any gift to a lady, especially a gift who should show love and appreciation. The roses arrangement is hand-made and this luxury gift perfect for any occasion.
ORDER HERE "PRESERVED ROSES IN HEART SHAPED BOX"
Stylish Fitness Watch – €65.00
A fitness watch for every woman who moves not only work-out. This stylish smart watch tracks every movement, monitors the sleep, is waterproof and fits with any casual and chic outfit.
ORDER HERE "STYLISH FITNESS WATCH" 
Fancy Decoration – €89.00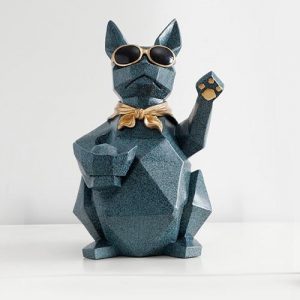 A gift to stay forever and to remind her that she is your thoughts and in the same time useful. This beautiful home décor statue can be used to store her jewelry, chocolate candies or even keys. Available in 3 sizes and prices starts with €49.
Revlon Hair Dryer – €42.00
This product is the latest and most wanted hair tool of 2021. Every woman who
saw it online wants it. You cannot go wrong with this gift.
ORDER HERE "REVLON HAIR DRYER"
La Mer Face Moisturizer – €160.00
A skincare product which every woman desire to have it at least once in her beauty collection. Even if you are not a person who wears make-up, a face moisturizer anyone uses. Luxurious and high quality La Mer face moisturizer would make a great Valentine's Day gift for her.
ORDER HERE "LA MER MOSTURIZER"
Chanel: The Complete Collections Book –

€69

Every fashionista will appreciate this book as a gift. Although not many people might understand what this book presents, a lady who knows her fashion will love and appreciate this kind of gift. Gift it together with red roses and the reaction you will get will be over the top.