Best Travel Jobs To Make Money While Travelling
The best travel jobs enable you to make money while exploring the globe. In today's economy, where more people are choosing to travel the world for business and pleasure, there is a need to offer quality jobs that allow you to make a good living while doing what you love. This has resulted in many different types of jobs spanning all travel industry sectors. From full-time opportunities with major airlines and hotels to work as a freelance travel writer, or managing international staffing agencies, there are travel jobs for every kind of travel professional.
When it comes to traveling jobs that allow you to make money from home, the most popular are those which can be done online with very little to none investment. Here is the list with all the options for to start earning money for your traveling adventures whiteout being held in one place.
There are three types of traveling jobs and first you must find in which one you are choosing to do.
First is to be a digital nomad. What is a digital nomad? A digital nomad is someone who does any kind of digital work and living kind of nomadic life. More clear is someone from often work on their laptop/smartphone remotely from foreign countries, coffee shops, public libraries, co-working spaces or recreational vehicles. This kind of life gives you total freedom but you must always make sure you find stable wireless internet connection. As a digital nomad, most of the time you work as a freelancer and you will always need to find new clients to be able to sustain yourself on the road.
The second type of people who works while traveling the globe are traveling expats who lives few month at the time in different places in the world. Usually as an expat traveler you are sent over to different countries by a company which you work with and has businesses in places other than their home base. As an traveling expat you do not need to worry about finding a job because your traveler life actually works around the job you already have and you travel to the countries chosen by the company you work for.
The third and the most freedom type of traveling jobs are backpacker jobs. Those kind of jobs are very easy to find, with almost no commitments and total travelling freedom. As a backpacker you can pick up and go anytime and you are sure you will find a job in the next destination with ease. This kind of job are like bartenders, scuba driver instructors, farm workers, guides and more.
After you decides which type of traveler job you need here is the list with the most comprehensive information you will find regarding the travel jobs you are looking for:
1. MAKE MONEY BY BLOGGING
Become a blogger and write about anything you want
Earn from 200$-10.000$/month
You can easily start your blog with few simple steps:
You can write about anything. Choose your niche and stick to it. As narrow is your niche as better.
If you are not very good at writing you can always use an AI program to write the basic article for you and you will correct it and bring your own touch in it. This software is the best on the market.
By blogging you will earn money by affiliate marketing, selling your own digital materials, advertising.
Get your domain and hosting here BlueHost 
2. FREELANCE JOBS
Sell your skills and time on the best online jobs of 2021
Earn from 10$-3000$/month
What are more exactly freelancer jobs? For example VA (virtual assistant) or graphic designer, social media manager or SEO expert are few of the online jobs you can offer at this moment.
If you do not have any skill you can easily get it by following a course. Fiverr Learn will teach you any digital skill you are attracted to. .
When you master a skill register yourself with the skills you have to offer and then you can find your clients. This is a highly asked travel job in 2020.
Another good freelance job is to offer your services as a Facebook Ads master or Google Ads master. Those 2 jobs are highly requested at this moment and you can make good money from it.
3. OPEN YOUR OWN SHOP DROPSHIPPING
Be your own boss and command and execute in your own company
Earn from 300$-30.000$/month
This option to make money in our opinion is the best and most easiest. Not only that you have full control over everything, you are not stuck to anyone and you do not have anyone to please. Ok, you do; your costumers.
To make money via your own shop is easy and can happen fast. All you need is a niche, Shopify and Facebook Ads. You can even use Instagram influencers for promoting your products.
To learn more about dropshipping check this e-book which will bring you step-by-step how to open your own dropshipping shop. This is the easiest travel job you can choose.
Recommended article: The Best Places In The World Where You Can Start A New Life
4. SELL YOUR PHOTOS
Now you can be paid to use your own camera
Earn from 50$-2000$/month

Do you have a digital camera or a smartphone and want to get paid to take photography pictures?You don't need to be a professional photography to get started. Your photos will be used for websites, catalogs, books, magazines and ads.Is as simple as it sounds.Click here to sign up
5. DO AFFILIATE MARKETING
Get paid for each paying costumer you send to shops
Earn from 100$-10.000$/month
Affiliate marketing is a marketing arrangement by which an online shop or service provider pays commission to an external website for traffic or sales generated from its referrals. You can do that by having a website or not.
First you should join an affiliate program and then share the personalized links to your websites, social media, email lists.
To master the affiliate marketing use this training portal.
6. TEACH ENGLISH ONLINE
Without any degree you can become a teacher
Earn from 20$/h up
Yes, in 2021 you'll teach English online without a degree and you can use this travel job to get the freedom you want and need! While a number of the main online teaching companies require a degree, there are others that do not.
TEFL stands for Teaching English as a Foreign Language and is a globally accepted qualification to teach English abroad to students (both children and adults).
A TEFL certification will provide you with the training and qualification that you simply need.
Get your TEFL Certification here
7. PUBLISH AN EBOOK
Make passive income – write once, earn forever
Earn from 15$ up
Now is more easier than ever to write an e-book. You can write anytime, anywhere. Just open your smartphone and write what you know and what you are passionate about.
When you think it's done, that means when you have more than 3000 words, go to this link and let your words become a real book.
After your e-book looks professional publish it on amazon.com or build a funnel and advertise it on social media. After is published you do not to do anything anymore besides advertising maybe, and money will come in your account.
Read also: How to create your travel vision board with travel quotes
8. BECOME AN INFLUENCER
Make money by promoting products on your social media accounts
Earn from 100$/post and free services and products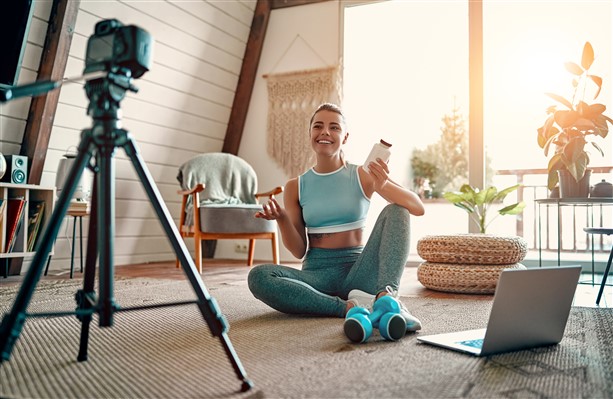 To become an influencer all you need is your social media accounts, in special Instagram, lately TikTok too and a good chunk of followers.
Choose a niche, post photos and videos from the chosen niche, take care the media quality to be high and be active consistently on the account.
Companies buy influencer posts and stories from the accounts who has more than 3000 followers and very good engagement rate.
For example if you have 100k followers and 50 likes per post, companies will have no interest to pay you for promoting them. So, do not forget quality over quantity. And in 2021 the best travel jobs are the ones online, that's why becoming an influencer is a very good thing to do.
9. TRADE CRYPTO
Buy at a low and sell at a high cryptocurrency
Earning depends on how much you invest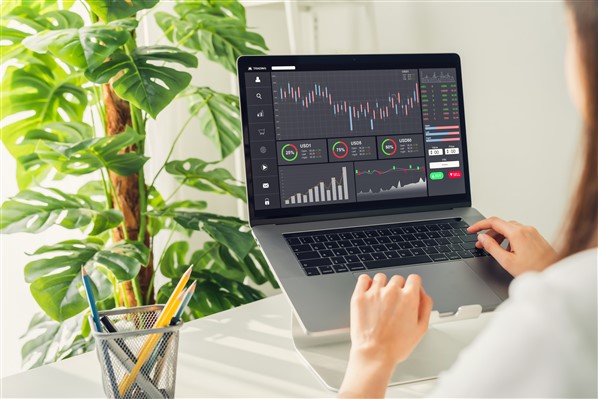 In the past years cryptocurrency made its way up to the preference of traders. It show that is a reliable way of making a living and many coins such as Bitcoin, Ethereum or Litecoin increases their value day by day.
To trade cryptocurrency start by making an account here and buy some coins. Any coin you want but make your own research upfront.
The system is simple, buy and sell few times a day and always sell at a higher price than you bought.
Get your account here
10. HOUSE SITTING
As a house sitter you will not get paid in money but you will have free accommodation
N/A
When travelling you will need first at all to find a place to stay. Of course this costs money.
But what if i told you that you can stay at people homes for free.
How does this works? Choose a destination, go on this website and look for people which are in need of house sitters. Usually there is not much to do besides watering some plants and sometimes taking care of a pet in exchange of free accommodation so this is also a great travel job.