There are many new and upcoming designer brands that have come onto the market, and the one who stands out is Wheat. Since their launch in 2017, Wheat Boutique became known as a luxury American-owned brand and has shops on four location across the United States mainland. Now, you can find the luxurious products that Wheat has, in the Caribbean as well. Even when you're away from home, Wheat is there to give you what you need! By the time President's Day weekend rolls around, its fifth location will have opened at the Four Seasons Resort, Barnes Bay on the breath-taking Caribbean Island, Anguilla.
Recommended article: Four Seasons resort, Bora Bora – One of the best hotels in the world
Wheat Boutique is not at its first collaboration with Four Seasons Hotels. After the successful opening of their Los Angeles boutique in 2020 which took place in partnership with the Four Seasons Hotel, Wheat Boutique decides to extend their reach in the spectacular Caribbean Island, Anguilla. Although the world happenings, Wheat, not only is thriving but is becoming a well known and loved luxury brand. It has the support of its loyal costumers and their main goal in regards with Anguilla new Wheat Boutique is to be present not only in their daily lives, but to accompany them in the luxurious Caribbean vacations.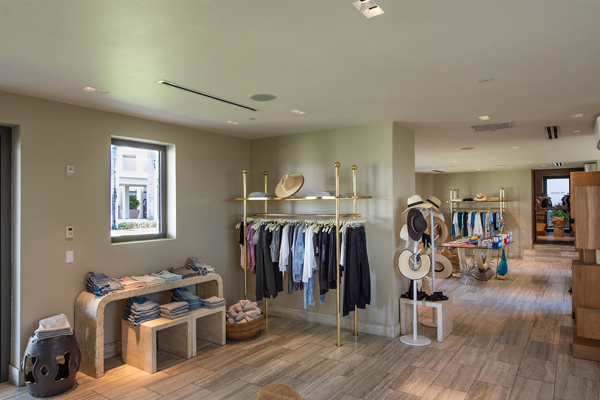 In 2017, the power couple Molly Shaheen & Huw Collins founded Wheat Boutique in York Beach, Maine. Molly is the daughter of sitting United States Senator Jeanne Shaheen, and her husband Huw is well known for his role Archers Dunhill in the hit television series, "Pretty Little Liars". Huw and Molly are surprised and excited by the growth their business, Wheat, as they are only at the beginning stages of their pursuit. Who knows what's next in store for the young couple, but if they keep going in this direction, it won't be long before they do everything they've ever dreamed of.
Due to the success of the boutique, the brand decided to focus on seasonal collections to bring a mix in its modern items. Upon entering the store, one can appreciate the warm environment, which evokes a feel of a welcoming town, allowing us to see the beautiful details in the interior design of each boutique. Aware of the various flow characteristics of the environment, Molly and Huw make sure that the space they create is open and welcoming, while still appearing to be exclusive and unique.
Beyond selling its Los Angeles high-end fashion line, The Wheat 1.17 has developed a strategic relation with fashion labels for men and women. They also carry brands like Canal St Martin, Devotion, and Hunza G into their line. Wheat enhances its offerings by combining a boutique with offerings from Augustinus Bader, alongside a carefully selected variety of home and gift items, and an adorable selection of clothing and gifts for Kids.
Read also: A How To Mini Guide For Boat Anchoring When Caribbean Sailing
With the last year world happenings, Wheat had to adjust to a socially distant world. Knowing that their primary locations will be off-limits for most of last year, the Wheat team has crafted an online presence that can be enjoyed from the comfort and safety of your own home. At the moment, Wheat boutiques can be found in Maine, Newburyport, Santa Monica and Beverly Hills. Their luxurious articles can be seen and purchased not only in the four on-location shops, soon the be five, but also on their online shop www.wheatboutique.com.