How to have a comfortable flight
How nice is the traveling it can be uncomfortable at some point. From chilly flights to ear pressure pain here are the best tips and tricks to take in consideration when you find yourself on flights over 3 hours.
PRE BOOK-LOW FAT OR LOW SODIUM MEAL
It works! Because of the fat meals with added sodium, during flights you can get swollen feet from water retention. This is a thing to avoid while you are looking to hours to sit in a chair with your legs hanging.
The vegetarian option even sometimes it's full with sodium so that's why is better to book in advance.
CHOOSE AISLE SEAT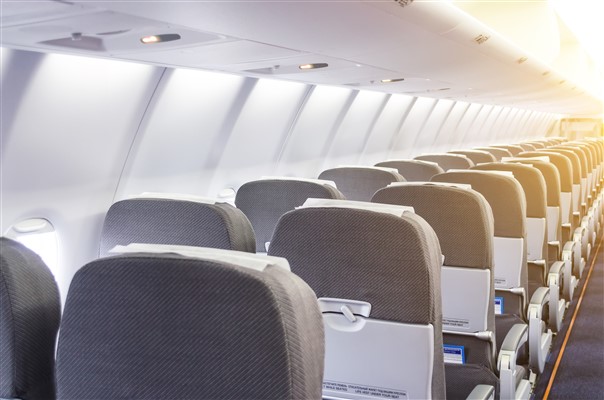 Might sound weird but if you think about it makes sense. The aisle seat is the handiest if you want to stretch your legs or go to the toilet without nothing your neighbors.
It may not a good option for the ones who enjoys sceneries on the windows but instead you can have a light walk through the aisle as it will help you to have some movements and reduce stiffness.
CHOOSE A FARTHER SEAT
Choose a seat at least 5 rows away from the bassinets (crying babies) and lavatories (high foot traffic).
ADJUST SEATS NEXT TO YOU AND REST
Let's hope you are a lucky one and you have no seat neighbors. Congratulations! Now you can enjoy your flight with super extra free room. Lay your legs on the sits next to you, put your blanket on and zzzz Good night, you lucky fella!
GRAB YOUR BLANKET
Whether you just want to enjoy keeping up with your latest Netflix series or take a nap, blanket will be a good buddy than just a pillow. Cover up with your blanket to help calming your anxiety when turbulence hits as you will fist your soft blanket and you will be distracted by the smoothness.
Get the softest and most light travel blanket here
ALWAYS CLEAN YOUR TRAY
Never use the tray before you clean it. Have disinfectant wipes close by and to not be shy to use them.
Buy here the best travel cleaning wipes
TAKE PILLS IF NECESSARY
Yes, this this a bit unorthodox way to do it but if you are afraid of flying why not to avoid the feeling altogether? There is medicine with calm you down or put you to sleep. Call your doctor and ask them more about it. It might make your next fly more comfortable.
Please consult to your doctor or physician before you take any medicine. Be wise with any medication!
DRINK PLENTY WATER
You may want to add nutriment on your diet. A cup of chilled orange juice, hot tea or sparkling water may not hurt but watch out your drink to have good digestion and better feeling. Water will break down the toxins in your body and hey, who does not want to feel hydrated all the time?
LIMIT YOUR CABIN BAGGAGE
One backpack/duffel bag/holder bag/large tote shall pack all your needs through your flight. You just need to save your electronic devices, purse and in-flight amenities in your bag. Don't be too hard on yourself because you are not trying to pack all your stuffs in one baggage. Some budget airlines don't give free baggage and you have to pay more for it. The best way is to prebook your baggage online as it will give you discounted fare rather than pay on the spot and bring one large backpack to carry the leftover stuffs. Make sure that you leave the option and choose to carry cabin baggage only if you have a short trip abroad but it won't work for travelling more than a week. As it will be a long-haul international flight, then prebook your baggage will help you to store all your clothes and accessories without heavily carrying it on board.
ORGANIZE YOUR IN-FLIGHT AMENITIES
Store your passport, boarding pass, mobile phone and small amenities (packed in a small bangle) in front zipper pocket bag. So, you can easily take them out and store them inside the pocket seat. It is very easy to carry even when you will need the toilet.
FORGET WORK
Trying to type on your laptop in a regular economy seat is next to impossible. If you need to answer e-mails, do it on your smartphone.
CHARGE YOUR ELECTRONICS
Fully charge your tablet, smartphone and other devices before boarding the flight. Don't assume you'll be able to charge on the plane, as not all airplanes have outlets.
Hope these tips help, and happy flying!